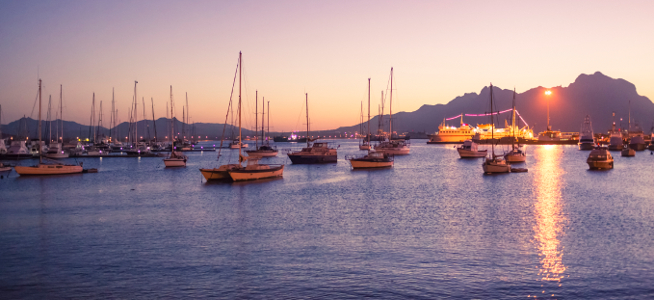 Cape Verde Cruise
Located off the coast of Western Africa, Cape Verde is a collection of islands sitting in the Atlantic Ocean which were under Portuguese rule until the 1970s.

Now independent, Cape Verde is a nation that depends largely on tourism – with travellers having long been attracted by the impressive climate and the naturally beautiful landscapes that await.

The main destination for those on a cruise around the Cape Verde islands is Mindelo on the island of São Vicente.

Packed with culture, much of which dates back to the time of the Portuguese rule, Mindelo is the perfect destination for those who want to relax in quiet surroundings.

As well as exploring Mindelo's cultural centre and paying a visit to the impressive replica of Lisbon's famous Belém Tower, there is ample opportunity to wander through the port, to sit back with a coffee in a local cafe or to lie back on the beach.

The stunning white sands and clear waters are one of the top natural attractions, with the area around Baia das Gatas being particularly popular thanks to a protected lagoon for beach activities.

For those who go a bit further afield, the coastal regions of the Cape Verde islands are popular with those who want to go snorkelling or diving, with a selection of reefs and ship wrecks to be found around the ten islands.

Away from the coast, one of the most popular options for those who find themselves in Mindelo during a cruise around the Cape Verde islands is to take a tour around some of the local villages and to visit Monte Verde; the highest peak on the island which offers fine views of the surrounding area.