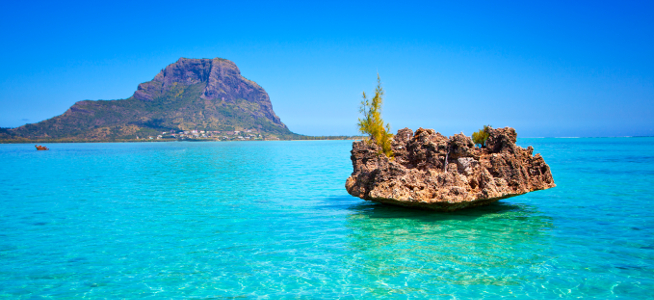 Mauritius Cruises
When it comes to a cruise around Africa, there are few destinations to match Mauritius when it comes to natural beauty thanks to its world class beaches and stunning landscapes.

Those on a cruise around Mauritius will enjoy spending time exploring everything that the island – located in the Indian Ocean more than 1,000 miles off the African coast – has to offer.

The capital, Port Louis, is the port of call for those who are visiting Mauritius during a holiday on the high seas, with the city acting as the gateway to everything else that the island has to offer.

Port Louis itself is packed with historic buildings that provide an insight into the way the city has developed across time having previously been under the stewardship of both the Dutch and the French in the past.

Time in Port Louis can also be spent exploring the sights along the vibrant and bustling waterfront, where there are a range of cafes and shops, or taking a stroll through Chinatown before hitting the markets to see the wide-ranging produce on offer.

Those who enjoy history will welcome a trip to the Blue Penny Museum or the Natural History Museum of St Louis, while sports fans can enjoy a trip to the races at the Crown Lodge; one of the most popular attractiosn in the city.

Away from Port Louis, a scenic trip around the island provides the chance to visit a number of other highlights, including the Maison Eureka, an elegant 19th century Créole residence that has been restored to form a museum surrounded by luscious gardens and impressive waterfalls.

The Pamplemousses Botanical Gardens and the Casela Nature Park are both worth a visit for those who want to get closer to nature while there are few sights to match the sand dunes at Charmarel.

Here, minerals within the sand have created a dramatic lunar landscape of different colours – hence the name the Seven Coloured Earth.

No trip to Mauritius would be complete without a visit to L'Adventure du Sucre; a museum created within a former sugar factory that helps to tell the story of the sugar industry, which is one of the most important to the Mauritian people.
Online
To make your enquiry online you can fill in the form below and click the button at the bottom to send us an email. The details of the holiday you have selected will be sent to us automatically...
Contact Information
%ERRORLIST%