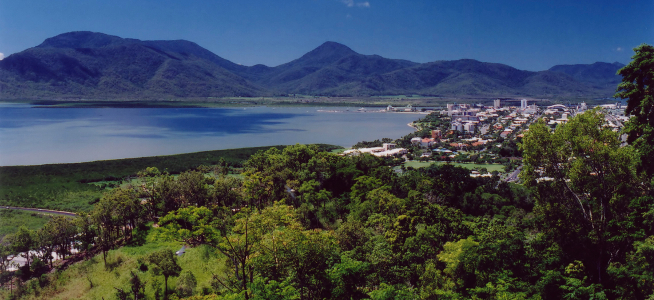 Cruises from Cairns
Situated to the north of Queesland, Cairns is often referred to as the Gateway to the Great Barrier Reef and is one of the premier locations for those who want to visit the largest coral reef in the world.

In fact, Cairns is the ideal option for those who want to explore the natural side of Australia during the course of their cruise break; with the opportunity to head inland to explore some of the most vibrant rainforests in the country.

Cairns itself has developed from a small coastal settlement into one of Australia's top tourist destinations, thanks largely to the outdoor pursuits that are to be found nearby.

The major draw is the Great Barrier Reef itself, with a number of opportunities available to head out to sea to visit one of the great natural wonders of the world. That could include the chance to go underwater with a diving or snorkelling lesson to really get up close to the varied marine life that calls the reef its home.

Away from the coast, Cairns is the starting point a trip on the Kuranda Scenic Railway; which winds its way through stunning scenery featuring mountains, waterfalls and ravines deep into the nearby world-heritage listed rainforest.

Once you arrive in the heart of the forest, you can then board the Skyrail Rainforest Cableway, for a unique opportunity to travel above the trees and explore the jungle landscape en-route back to Cairns. Stops at Barron Falls and a boardwalk at Red Peak, where tourists can walk through the trees 175m from the ground, are amongst the highlights.

The tropical Daintree Rainforest – regarded as one of the oldest in the world – can also found further up the coast.

For those who prefer to spend their time in Cairns, there is ample opportunity to hit the shops or to relax with a drink, while there is plenty to be said for a stroll along the Esplanade – which is home to an impressive lagoon for anyone wanting to cool off with a refreshing dip.