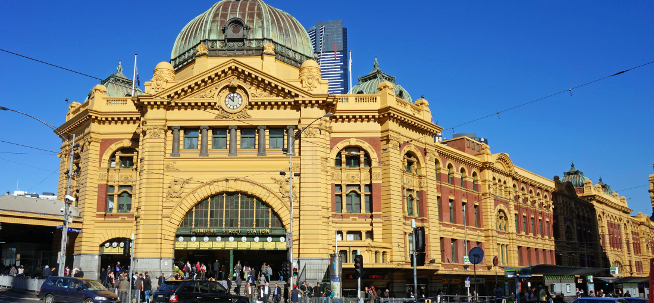 Cruises from Melbourne
Despite Victoria being one of the smallest states in Australia, the capital city Melbourne remains one of the biggest draws for those paying a visit to the country – and is a popular option with the cruise lines that operate trips in Australasian waters.

The cosmopolitan and multi-cultural city offers a unique experience for travellers and is packed with things to see and do – from top class dining to galleries packed with cultural treats and an impressive collection of historic old buildings.

Amongst the historical treats that await are the National Gallery of Victoria, which is one of the largest museums of its type to be found anywhere in Australia, the popular Melbourne Museum and the Shrine of Remembrance – built as a memorial to those from the Victoria region to have fallen during the First World War.

A visit to Federation Square opens up the opportunity to further explore the culture of the city and to sample some of the top entertainment options in the city – with a wide array of restaurants and bars to be found relatively close together.

You could also take a stroll around the Victorian-inspired lanes of Central Place and relax with a coffee, or visit one of Melbourne's quaint little boutiques; which are in stark contrast to some of the larger department stores that can also be found across the city.

As well as hopping onboard Melbourne's famous tram system to take a trip around the sights, alternative options for those visiting the city could include a visit to Melbourne Zoo or to the famous Melbourne Cricket Ground; which is also home to the National Sports Museum.

As well as the Royal Botanic Gardens within the city, those with a love of the great outdoors could exit Melbourne to pay a visit to the wineries of the Yarra Valley, explore the wildlife of Phillip Island or marvel at the dramatic scenery to be found when you hit the Great Ocean Road.