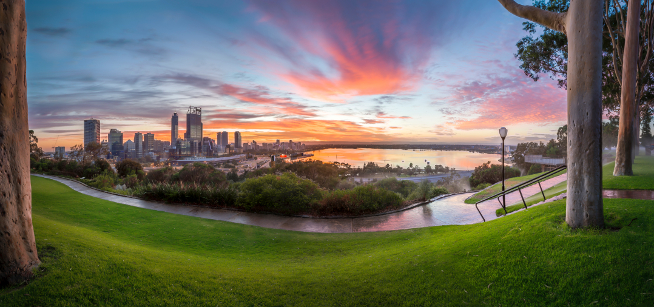 Cruises from Perth
A cruise holiday is perhaps the best way to explore the city of Perth, given its remote location on the coast of Western Australia.

Those who are visiting the city as part of their Australasian cruise will dock in the nearby port of Fremantle, from which Perth itself is easily accessible.

A vibrant and colourful destination, Perth is packed with culture and charm, and also gives visitors a taste of what could be enjoyed with the opportunity to go further afield.

Perhaps the biggest attraction for those who are visiting the city is the opportunity to pay a visit to one of the largest inner-city parks anywhere in the world.

Kings Park and the Botanical Gardens is the perfect place to take a relaxing stroll and to marvel at the impressive views across the Swan River, while it also offers the chance for reflection as home to the Kings Park War Memorial – which remembers the servicemen and women from Western Australia who died in the a series of conflicts; including both World War I and World War II.

Alongside various museums and galleries which showcase the arts, culture and history of both Perth and wider Western Australia – such as the Maritime Museum and the Perth Mint – a cruise to the city should also include time back in Fremantle closer to where your ship will be docked.

Here you can explore a number of 19th century buildings, which includes the Round House; the oldest surviving public building still standing in the region. You can also explore the convict past of the area with a visit to Fremantle Prison, whilst there are countless impressive beaches on which to make the most of the Western Australian weather.

Leaving the city behind altogether, a cruise along the Swan River provides a chance to take in the best of the local scenery, while off the coast, there is opportunity to enjoy an impressive wildlife experience on Penguin Island.