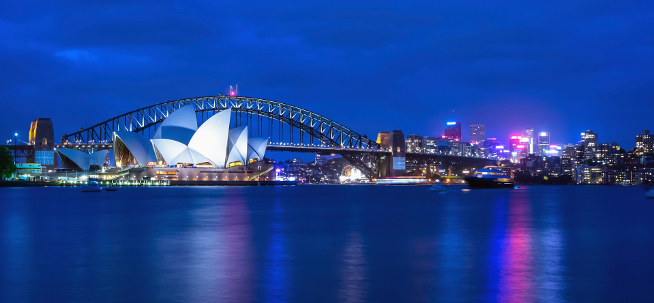 Cruises from Sydney
Some of the most instantly recognisable sights anywhere in the world will be waiting when you sail into the harbour in Sydney on the latest leg of your Australasian cruise adventure.

The most populous city in Australia is also one of the most popular with foreign travellers, and is visited by a number of the major cruise lines – who dock in one of the two main terminals in the city.

Once you've docked, the options are almost endless when it comes to things to see and do, including the opportunity two of the most famous landmarks in the country.

Sitting in a premier location alongside the main harbour, the Sydney Opera House is known across the world for its distinctive design and is regarded as one of the most important performing arts centres in the world.

Another symbol of Australia can be found close by in the shape of Sydney's famous Harbour Bridge, which can even be climbed for a unique view across the city and its surroundings.

Those with a love of culture and history can head for one of Sydney's many museums, while there is ample opportunity to embrace the great outdoors in the Royal Botanic Gardens or by heading to the coast – with the beaches at Bondi, Coogee and Manly being just three of the most popular.

Venturing further afield, a trip outside the city limits could include a visit to the nearby Blue Mountains, where there is the chance to escape the hustle and bustle of city life amidst some of the most scenic landscapes in New South Wales. The vineywards of the Hunter Valley are also just a few hours away for lovers of fine wine and fresh Australian produce.