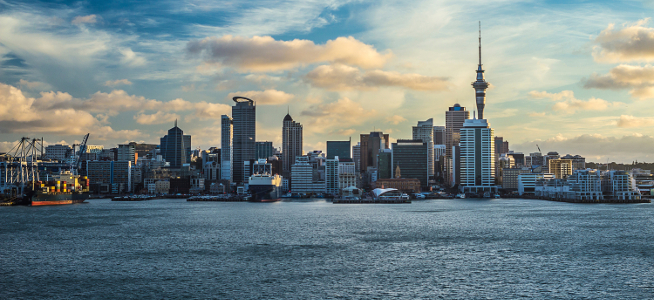 New Zealand Cruises
While it may be small, New Zealand is a country that has loads to offer – and a cruise holiday is the perfect way to explore the two islands that make up the country.
As well as providing the chance to explore some of Australasia's most vibrant cities, New Zealand is also home to some of its most dramatic scenery; with everything from deep fjords to snow capped mountains, and lush forests to volcanic geysers.
Located on the tip of the North Island, Wellington is packed with historical sites such as the Museum of New Zealand Te Papa Tongarewa and the Museum of Wellington City and Sea.
While in Wellington, travellers can also take a ride on the famous cable car to enjoy views over the city, take a stroll through the Botanical Gardens and see for themselves why the New Zealand capital is regularly ranked as one of the 'must see' cities in the world.
Further north, Auckland is another one of the main destinations for those on a New Zealand cruise and, like Wellington, is packed with a number of exceptional museums that showcase the nations history.
While a walk through the city streets is rewarding enough, a visit to the top of Sky Tower – the tallest man made structure in the Southern Hemisphere – will provide stunning views of the surrounding region from more than 1,000 feet in the air.
Add into the mix sites such as the Waitomo Caves, Lake Taupo and the geothermal wonders of Rotorua and it's easy to see why New Zealand is so popular with travellers.
No cruise around New Zealand would be complete without a visit to the Fiordland National Park, which is one of the top destinations on the South Island.
A trip along cliff-lined Milford Sound is sure to be one of the undoubted highlights of any visit, while the resort town of Queenstown is regarded as the premier location for lovers of adventure tourism – with everything from bungee jumping to sky diving being available.