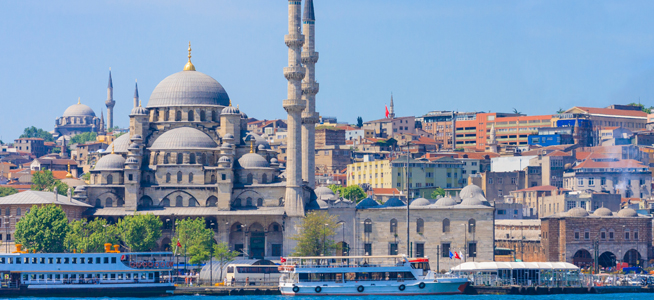 Black Sea Cruises
While it might not feature on the top of the list when it comes to booking a cruise holiday, a Black Sea Cruise provides the perfect opportunity to explore the Eastern European nations that line the coast.

In a region that is becoming increasingly popular with Western tourists, a Black Sea Cruise offers the chance to investigate the best that countries such as Bulgaria, Turkey, Romania, the Ukraine and Georgia have to offer.

Explore the historical landmarks and nightlife in Istanbul, examine the culture of Bucharest, relax on the beautiful sandy beaches that line the Bulgarian Coast and enjoy plenty more besides as you sail through an area rich in culture and history.

Cruise in luxurious fashion through a region that still maintains an air of mystery, and uncover some of the hidden gems of the cruise industry.

If you're looking for something different and want to head away from the 'traditional' cruise locations, then the Black Sea is the ideal choice.