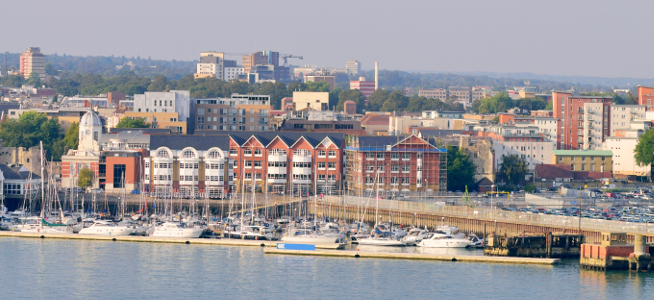 Cruises from Southampton
With a long history in the cruise industry, Southampton is a major port for those embarking on a cruise either to or from the United Kingdom.

The city, situated on the south coast, is also an option for cruising around the British Isles, with a variety of attractions that can be enjoyed whilst ashore.

The SeaCity Museum provides the ideal opportunity to learn more about Southampton's maritime history – which includes a number of displays related to the RMS Titanic.

It was Southampton where the ship departed en-route to the USA on what would prove to be its doomed maiden voyage, with the loss of life being felt heavily in the city.

Travellers can also follow the Titanic Trail, a guided walk around the city that takes in a number of sites linked to the vessel.

The restored Tudor House and Southampton Art Gallery are also worth a visit, whilst the city has a vibrant restaurant and shopping scene. The National Motor Museum is also easily accessible from the city at nearby Bealieu.

For those who want to head further afield, the Isle of Wight is a short boat ride away, whilst the scenic beauty of the Hampshire countryside can also be explored.

The New Forest is accessible within half an hour, whilst a trip across the Hampshire Downs can lead you to Stonehenge; one of the most famous historical sites in the country.