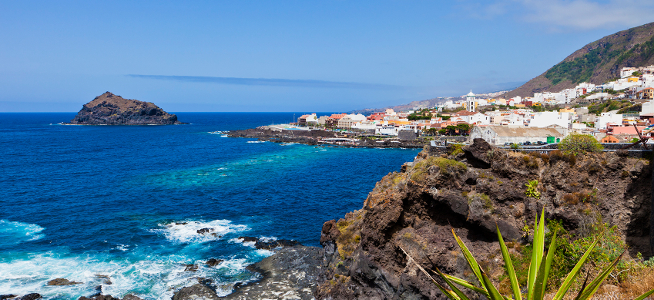 Canary Islands Cruises
Ever popular with holidaymakers seeking to escape to the sun, the Canary Islands are also the ideal location for those looking to enjoy a fun-filled cruise without heading away from Europe.

Travelling by cruise ships provides the chance to gain an alternative view of the many resorts that litter the islands, with the opportunity to visit some of the most popular tourist areas and to also head off the beaten track and explore the many hidden delights to be seen across the Spanish archipelago.

Marvel at the sandy dunes of Gran Canaria, sample watersports off the coast of Fuerteventura and enjoy the awe-inspiring experience of a visit to the base of Mount Teide; Tenerife's 12,000ft high active volcano.

Travellers can watch the sun sink behind the Canaries and sail the short distance to Morocco where the delights of Casablanca await.

With the opportunity to search for souvenirs in the many small shops, to sample the best in local cuisine and to explore the rich history and architectural delights of the largest city in the country, it's a trip that is guaranteed to be full of character and colour.