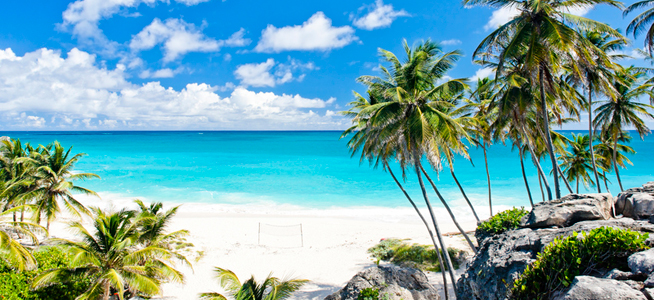 Caribbean Cruises
Ask anyone to choose their dream holiday destination and there is a good chance that the Caribbean will feature high on the list.

Clear blue waters and stunningly beautiful beaches provide some of the most popular destinations there are, with travellers keen to experience the delights of Jamaica, Barbados, the Bahamas and the Dominican Republic – amongst others.

With each of the Caribbean islands being a premier destination in its own right, the chance to explore the region as a whole is one not to be missed and there can be no better way than on a Caribbean Cruise.

Sail in luxurious fashion through some of the most beautiful waters anywhere in the world before taking in an excursion to give a real insight into Caribbean life.

Pay a visit to the lively markets, restaurants and bars, spend an evening dancing to local music, explore the stunning landscape, dive in crystal clear waters and examine the marine life or simply lie back and relax on the soft sand of one of the many beaches.

Immerse yourself in local life and enjoy an experience unlike any other with a Caribbean Cruise.