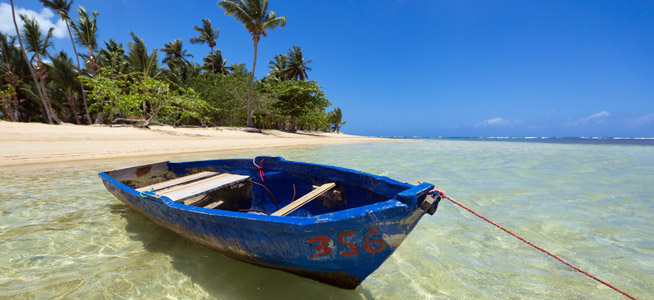 Dominican Republic Cruises
No cruise around the Caribbean would be complete without the opportunity to spend time exploring the delights of the Dominican Republic, which remains one of the top destinations for travellers from around the world.

The second largest Caribbean nation, the Dominican Republic is famed for its top class beaches, which are perfect for those who want to take things easy on golden sands before enjoying a relaxing dip in crystal clear blue waters – where there is also the chance to marvel at the resident marine life. Watersports are also a popular option around the island.

One of the main destinations for those on a Dominican Republic cruise is the capital city Santo Domingo, which is to be found on the southern coast of the Island.

Here, there is the opportunity to explore some of the most impressive architecture to be found anywhere in the country, with many of the buildings in the Zona Colonial district dating back to the 16th century.

Arguably the most impressive is the Cathedral of Santa María la Menor, which took nearly 30 years to build and is one of the oldest cathedrals in the Americas.

As well as the more modern side of the capital, visitors to Santa Domingo are also rewarded for heading out of the city with the Los Trej Ojos – a limestone cave that is home to three lakes - being one of the top attractions on the island.

Aside from Santa Domingo, the resort of La Romana is ideal for those who want a bit of fun thanks to a varied selection of restaurants and bars to be found while Samana on the northern coast is famed for the opportunity to go whale watching in the nearby bay.

While lively bars and busy nightlife are a major attraction for some, there is also the opportunity to explore bustling markets to barter over hand-made Dominican products, to listen to local folk music or to marvel at one of the many festivals to be held every year.

Without doubt, a cruise around the Dominican Republic will tick all the boxes when it comes to a dream Caribbean break.