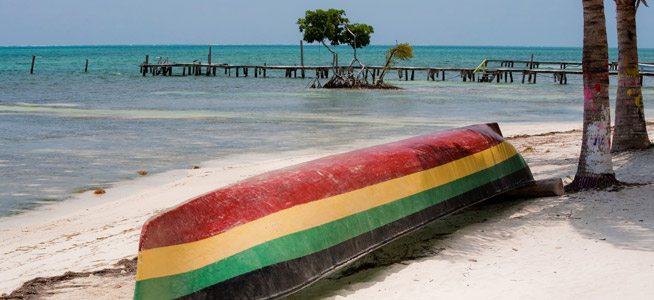 Jamaica Cruises
No cruise around the Caribbean would be complete without the chance to explore a nation that embodies everything the region is about; making Jamaica a popular destination for most of the major cruise lines.

One of the most fascinating and diverse islands in the Caribbean, a cruise to Jamaica allows travellers to explore a varied range of cuisine, art, music and entertainment.

There is also the opportunity to spend time on the stunning coast with its impressive beaches and clear waters, where you can relax and watch the world go by or enjoy a waterside beach BBQ.

While the capital city Kingston is located to the south of the island, the major cruise ports are all to be found in the north; including the popular resort of Montego Bay.

Here, aside from the beaches, there is the chance to take in some duty-free shopping, to explore the history and heritage of the area at sites like Rose Hall and the Belvedere Estate, to discover the spirit of legendary musician Bob Marley, to raft along the Martha Brae or to sample some locally made Jamaican rum.

Along the coast, Ocho Rios – known by locals as the place where 'heaven spills into the sea' - is the gateway to the famous Dunn's Waterfalls and to Dolphins Cove, while there is the chance to head into the tropical rain forest of the Blue Mountains or to swim in the deep waters of the Blue Lagoon from the quaint seaside town of Port Antonio.

Add into the mix the chance to party to tradition reggae music and to spend time with the friendly locals and it's easy to see why a Jamaica cruise is one to remember.