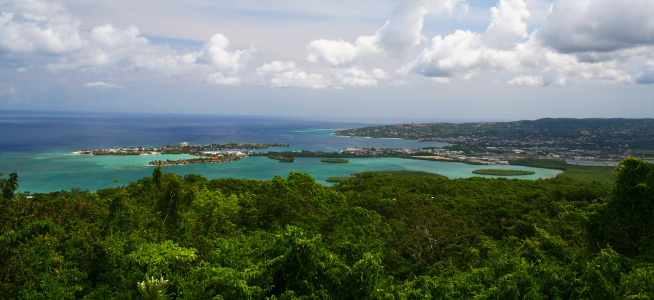 Montego Bay Cruises
The second largest city in Jamaica, Montego Bay is a popular destination with foreign visitors and is well served by the cruise industry thanks to a bustling and busy port visited by a number of the major cruise lines.

Known as MoBay by the locals, Montego Bay has plenty to see and do, hosting a variety of colourful festivals throughout the year and being home to some of the best beaches in Jamaica.

It means Montego Bay is the ideal destination for those who want to laze the day away whilst ashore, with a number of scenic options being easily accessible from the city.

The beach alongside Hip Strip – the most bustling tourist district in the city - is also popular and is surrounded by bars and shops, whilst also being a place where you can partake in a range of water-based activities.

Montego Bay is also a haven for those who want to take part in some retail therapy, with the city being home to a large shopping district where travellers can seek out a wide range of duty free products – from jewellery and clothes, to designer handbags and perfumes.

There are also a number of craft markets in which to hunt for a bargain, with those who enjoying bartering for a bargain being particularly rewarded.

Whilst Montego Bay is a bustling and busy resort in itself, the city, and the region that surrounds it, is also home to a number of championship quality golf courses, one of which – the Tryall Club – is widely regarded as one of the best to be found anywhere in the Caribbean.

You could also visit some of the many great old houses that can be found around Montego Bay, head up Richmond Hill to take in views across the city.