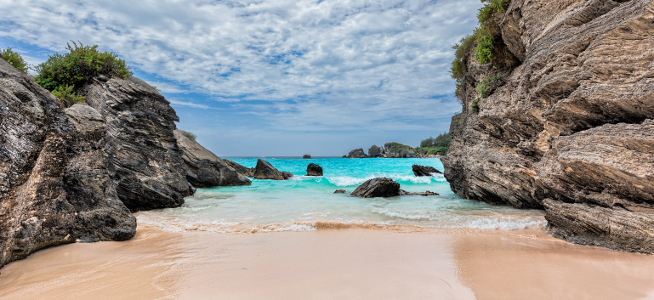 Bermuda Cruises
Situated in the Atlantic Ocean, the island of Bermuda has long been a popular destination for foreign visitors who are drawn in by clear blue water and impressive sandy beaches.
Although not classed as part of Central America, the island features on the itineraries of a number of cruise lines that are operating trips around the region, as well as around the islands of the Caribbean.

Located off the East coast of mainland USA, Bermuda is particularly attractive during the summer months thanks to consistently high temperatures, but is well visited by cruise lines throughout the year.

Whilst the beaches are a major draw, there is plenty of to do elsewhere, with historic St Georges being designated as a UNESCO World Heritage Site thanks to its many old buildings which showcase the impact that the British had when settling in the area in the 1600s.

The picturesque town isn't alone however in holding appeal to those heading ashore, with the capital city Hamilton being just as popular.

Accessible either from its own port or from nearby Kings Wharf, Hamilton is home to many of Bermuda's premier attractions and contains something that will cater for all tastes; from colourful colonial buildings to scenic beaches, first class golf courses and ample opportunity to sample traditional Bermudan cuisine.