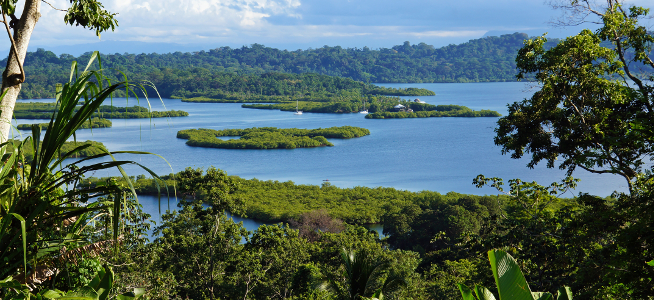 Panama Cruises
Panama is one of the most popular destinations for anyone embarking on a cruise around the Central American region, down in no small part to the fact that it acts as a transit route for ships travelling from the Caribbean to the Atlantic.

That route sees ships take the 50 mile cruise along the Panama Canal, a vital transport route opened in 1914 having been created to aid ships in crossing the continental divide.

For many, a trip along the Panama Canal is seen as a cruise experience in itself, providing the chance to take in the natural beauty of the country whilst also marvelling at one of the world's greatest engineering feats.

However, a cruise around Panama provides the chance to sample much more besides, with the cities of Balboa, Cristobal and Colon on either end of the canal both being worthy of a visit in their own right.

Those who head for Balboa will also be able to pay a visit to the capital city, which is located within easy reach of the canal.

Founded by the Spanish, Panama City is home to various attractions including Panamá Viejo; the remains of Old Panama City which was destroyed in the 1670s before being rebuilt.