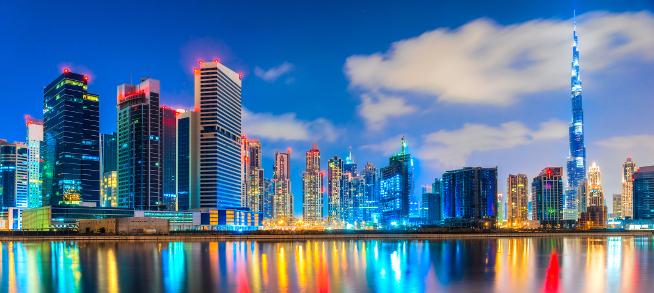 Dubai Cruise
A city that has to be seen to be believed, Dubai has developed into a premier destination for travellers from all over the world and is a popular stopping off point for those enjoying a cruise around the Middle East.

Exclusive hotels like the Burj Al Arab dominate the landscape, while there is a plethora of shopping opportunities available for those who head ashore.

Included amongst them is The Dubai Mall – currently the largest mall to be found anywhere in the world and home to more than 1,000 stores.

The Mall of the Emirates is another popular attraction for those seeking some retail therapy, while those who prefer a more traditional shopping experience can visit any one of the many outdoor markets – or Souks – located across the city.

Dubai isn't all about the shopping however, with theme parks, waterparks and zoos that will be popular with younger visitors and a number of museums for those who prefer to explore the history and culture of the region.

A visit to the beach is also an option for travellers, with the region around Jumeirah being the most well known with visitors from around the world.

A trip to the Burj Khalifa is also a must while on a cruise around Dubai, especially for those who can stomach the trip up to the 148th floor of the world's tallest skyscraper to take in the view from an observation deck located at a height of more than 1,800 feet.