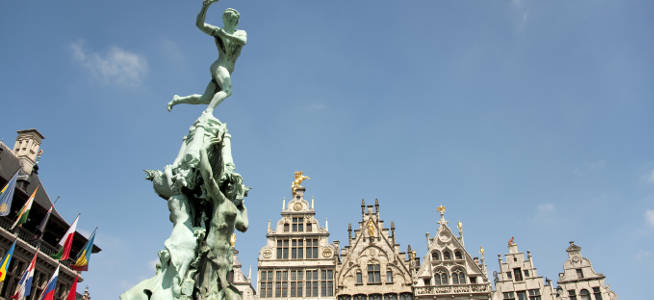 Belgium Cruises
Lovers of culture will welcome the chance to explore the delights of Belgium, with three of its most historic cities being easily accessible to those enjoying a break at sea.

Located on the edge of the North Sea, Belgium is a country packed with history and those who visit as part of their European adventure will be rewarded with the opportunity to marvel at impressive architecture and to explore the artistic highlights for which it is well known.

Sampling the best in Belgian beers, frites, chocolates and waffles is simply an added bonus...

The major port for those travelling on a cruise around Belgium is Zeebrugge, which acts as the gateway to the cities of Bruges and Brussels.

Filled with old world charm, Bruges is famed for its network of canals and the historic buildings that are to be found at its heart. The imposing Church of our Lady is one of the highlights, as is the bell tower to be found in centre of the city.

Further inland, the capital city Brussels is also steeped in history, with lovers of architecture able to marvel at a diverse cityscape and those with an eye for history being drawn to its museums and galleries.

As with Bruges, Brussels is also well known for its cuisine, with an array of eateries waiting to be discovered.

Further up the coast, the city of Antwerp is another that will appeal to those who want to explore the culture and history of Belgium.

The Cathedral of our Lady is the landmark building that can be seen from across the city, while the medieval fortress of Het Steen gives an indication of what Antwerp was like when it was a fortified city in the past.

Without doubt, a cruise around Belgium will reward those who are ready to explore one of Europe's most impressive countries.