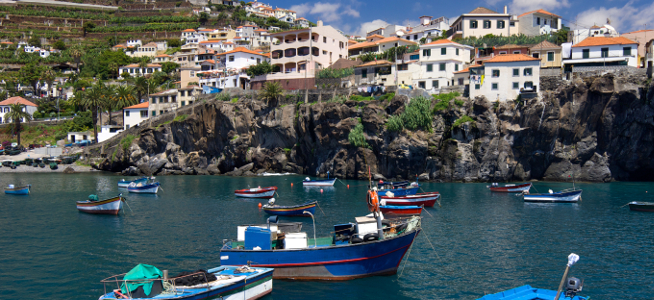 Madeira Cruises
Located off the African coast to the north of the Canary Islands, the island of Madeira is an autonomous region of Portugal that is popular with tourists year round.

Those on a cruise around Madeira will head for the port of Funchal; the largest city on the island situated in a natural valley overlooking the ocean.

As well as taking a walk through the streets of the town to admire the sights, travellers can head for the traditional market of Mercado dos Lavradores to purchase a range of souvenirs; including traditional Madeiran crafts.

No trip to Funchal, or to Madeira as a whole, would be complete without sampling the win for which the island is so well known, with a range of different vintages to suit all tastes.

Boarding Funchal's cable car provides the chance to head out of town to the village of Monte, which is situated high on the hills and affords spectacular views across the landscapes below.

Here, there is also the opportunity to spend time exploring impressive Botanical Gardens that are one of the top attractions on the island before enjoying a ride by toboggan back down to Funchal.

Heading further afield, the Laurel Forest is a prime location for hiking and for bird watching, while the huge sea cliffs at Cabo Girão give panoramic views that will leave you feeling awestruck.

Those views could include the whales that now frequent the waters around Madeira, while a cruise out to sea gives the chance to get closer to these majestic animals in the wild.

In fact, one of the most unique ways to see the Madeiran coast is to head out onboard the Santa Maria de Colombo; a fully functional replica of the ship used by Christopher Columbus and his crew.