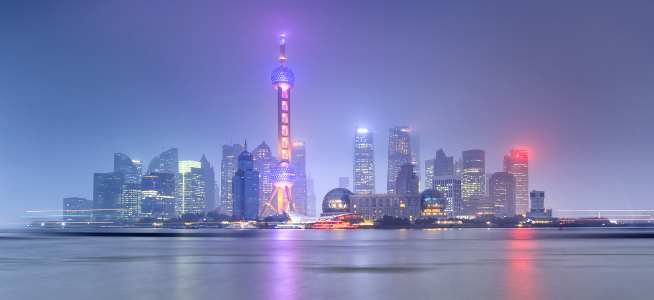 Cruises from Shanghai
Although not the capital, Shanghai is China's largest city and it should come as little surprise that it is a major draw for those who are arriving in the country on their cruise around the Far East.

Like Beijing, Shanghai is packed with attractions that help to show the way in which it has evolved through the years to become the dynamic and thriving destination it is today.

One of the most popular parts of the city is the area around The Bund; a waterfront stretch in the centre of the city.

Amongst the most famous tourist destinations in the vast city, The Bund runs for a mile along the banks of the Huangpu River and is home to a number of buildings that reflect a wide range of architectural styles.

Amongst them is the famous Waldorf Astoria Hotel in the Shanghai Club building, the Customs House and the Municipal Government Building that was once the Shanghai headquarters of the banking giant HSBC.

An alternative view of The Bund, and indeed of Shanghai as a whole, can be experienced with a trip to the observation deck of the Shanghai World Financial Centre; which is one of the tallest structures in China.

By contrast to the bright lights that you can expect to see close by The Bund, the Old Town provides the chance to marvel at how Shanghai was in years gone by, being home to some of its oldest and most historic buildings.

These include the City God Temple, which is surrounded by a number of stores that themselves date back more than century. The Yuyuan Garden, created in the 1550s during the rule of the Ming Dynasty, is also worth a visit whilst in the old walled section of the city.

Amongst more contemporary attractions within the city are the Shanghai Museum, the China Art Museum and the Shanghai Aquarium – which is home to a near 400 foot tunnel that takes you underwater to marvel at the marine life.

Given the sheer size of the city, you can expect to find cuisine from all corners of China and beyond at the 1000+ restaurants whilst the many shopping districts will cater for all tastes.