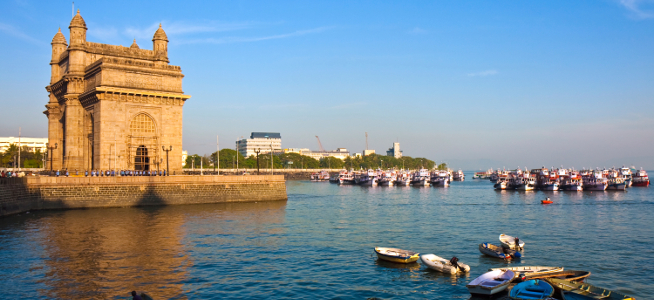 India Cruise
A nation rich in history and culture, India provides an interesting stopping point for those on a cruise break around the Far East and Asia.

Home to a number of important religious sites, India is a nation steeped in spirituality with a huge selection of temples and shrines amongst the many treats that are waiting to be explored.

The main destination for those on a cruise around India is the city of Mumbai on the western coast.

On arrival in port, travellers will be greeted by the famous Gateway of India, an impressive archway built to commemorate the visit of King George and Queen Mary.

From there, there is a huge amount to explore with the city, with the hardest decision being what to leave out during your time in port.

Amongst the delights that await are the impressive Jain Temple, the Mani Bhavan Ghandi Museum and Elephanta Island – which is home to a number of World Heritage listed dating back thousands of years.

While in Mumbai, there is also ample opportunity to pay a visit to one of the cities many markets or to simply wander the streets and marvel at the locals going about their daily business.

An India cruise could also include the opportunity to visit the sights around Chennai, such as the sacred city of Kancheepuram, the ancient temples of Mahabalipuram, the heritage museum within Fort St George and the impressive Marina Beach.

Add into the mix the city of Cochin, where you can explore the twisty streets of the Old Town, check out the intricate design of the impressive basilica and sample fresh fish caught by the locals in the famous Chinese fishing nets which are to be found off the coast.
---