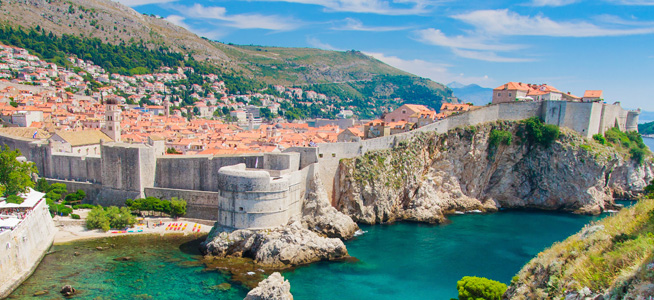 Croatia Cruises
Croatia is a country that has become increasingly popular with foreign visitors in recent years – helped in no small part by its location along the Adriatic coast.

Now one of the premier locations for those enjoying a Mediterranean cruise, Croatia is a country steeped in history and culture and is simply waiting to be explored.

One of the main draws for those enjoying a cruise around Croatia is the chance to explore the stunning walled city of Dubrovnik, which will impress from the moment it comes into view.

The most prominent port on the Croatian coast, Dubrovnik is listed as a UNESCO World Heritage Site and is packed with some of the region's top architectural delights, including Sponza Palace, Onofrio's Fountain and the impressive ramparts that have played a key part in defending the city.

Alongside the main tourist sites, Dubrovnik is home to a selection of impressive restaurants and shops, a number of which are to found hidden away off the main streets – rewarding those with a nose for exploration.

The nearby island of Korčula is a must-see for travellers who flock to explore the palaces and monuments of the Old Town, whilst along the coast, the city of Split is packed with cultural delights; including the ancient palace built by the Roman emperor Diocletian.

Further Roman architecture can be found in Zadar alongside a much more contemporary attraction; the Sea Organ. Created in 2005, the organ uses waves from the sea to create music through a series of pipes that are to be found underneath marble steps that drop down to the water.

Together, the combination of old and new makes the town something of a hidden treasure, and adds further variety to any Croatia cruise.