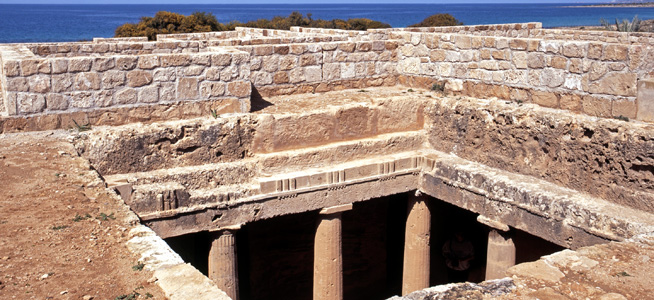 Cyprus Cruises
The combination of a warm Mediterranean climate and a series of inviting beaches have helped to make Cyprus a popular destination for holidaymakers.

That is especially true for those on a cruise break, with a Cyprus cruise being one of the main highlights of any trip at sea around the Eastern Mediterranean.

The second largest city on Cyprus behind the capital Nicosia, Limassol on the South West coast is the main port on the island and also one of its most popular resorts.

A range of museums and historical sites, such as Limassol Castle, give an insight into the history of the city and sit side-by-side with modern bars and restaurants; providing travellers with an intriguing mix of old and new.

Limassol is also the gateway to the Cypriot vineyards to be found as you head inland towards the impressive Troodos Mountains, while a journey down the coast Paphos provides the opportunity to see Petra tou Romiou; the sea stack regarded as the birthplace of the goddess of love, Aphrodite.

To the South East of the island lies Larnaca, the ancient seaside city where there is more history to be explored at sites such as the Church of Saint Lazarus. From here, there is the chance to head to the party district of Ayia Napa, or to head on to Famagusta to see a city that was left partly abandoned following the Turkish invasion of the 1970s.

A symbol for the division of the nation, which is home to people of Greek and Turkish descent, part of the city remains deserted; with the area known as Varosha now sealed off as a ghost town.

The walled city that remains inhabited continues to be a popular draw for travellers and is home to a selection of historic buildings.