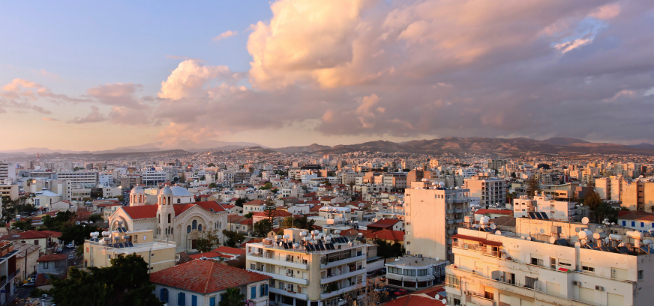 Limassol Cruises
If your cruise around the Mediterranean includes a visit to the island of Cyprus, then chances are you'll be given the opportunity to disembark at the port of Limassol, the historic city located close to the famous Troodos Mountains.

The second largest city on the island, Limassol is one of the most popular resorts within Cyprus, and while many will use the port as a stepping stone to the delights that can be found further inland, there is also plenty to explore within Limassol itself.

For a start, Cyprus' second city is packed with history and culture, with the castle located in the old town being one of the most popular attractions. Dating back over 1,000 years, the castle is reported to be the location where Richard the Lionheart married Princess Berebgaria.

The castle is now home to a medieval museum that provides an insight into the history of both Limassol and Cyprus as a whole, and is one of a number of museums that can be explored within the city limits.

Around the castle, you can also enjoy the experience of taking a stroll through the centre of the city, where modern boutiques and a range of cafes, bars and restaurants sit side-by-side with older buildings full of character.

For those who prefer the idea of simply relaxing, then there is the chance to sit back and take things easy on one of the many beaches around Limassol, including the golden sands of Dasoudi Beach and Lady's Mile Beach; located just outside the city.

If you do have a desire to head away from the city, then you can explore the history of Cypriot wine making at the nearby Cyprus Wine Museum, admire the ancient delights of Amathus or head into the mountains to take in some of the island's most stunning scenery.