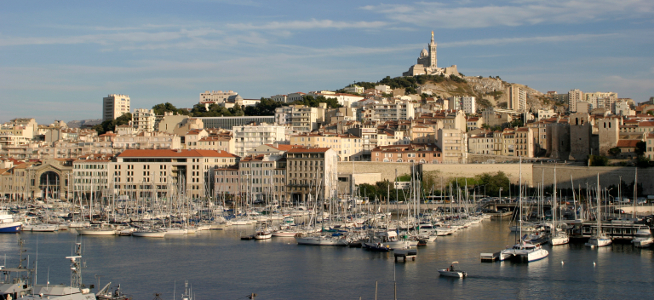 Marseille Cruises
As well as being one of the largest cities in France, Marseille is also the largest port in the country – which means it is a popular option with those cruise lines offering trips around the Mediterranean.

Founded by Greek settlers thousands of years ago, Marseille is a city rich in history and heritage – most notably around the Vieux Port, or Old Port.

The main harbour area of the city is home to a variety of cafes along the waterfront in which to sit back with a coffee or grab a bite to eat while watching the world go by. Amongst the culinary delights to be enjoyed is Bouillabaisse, the traditional Provençal fish stew that originates in the city.

Within the Old Port, you'll also find a selection of museums and galleries showcasing both Marseille and the Provence region as a whole.

Whilst Vieux Port is a major attraction in itself, there is plenty to see and do across Marseille as a whole.

Amongst the historic buildings worthy of a visit are the Palais Longchamp, which now houses two separate museums, the Abbey of St Victor and the Basilique Notre Dame de la Garde; an imposing catholic church which looks out across the city from its highest natural point.

If you elect to look further afield than Marseille during your time on shore, then an excursion on to the likes of Aix-en-Provence with its culture or Cassis with its charm could be an option as could a trip out to the island of Chateau d'If – home to the fictional Count of Monte Cristo from the famous novel by Alexandre Dumas.