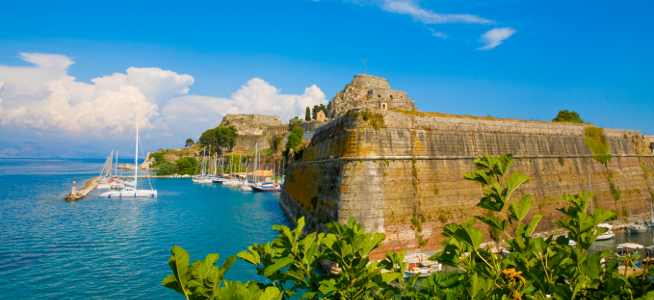 Corfu Cruises
Situated off the Greek coast, the island of Corfu is one of the most popular holiday destinations in the Mediterranean, offering idyllic landscapes, white sandy beaches and a plentiful supply of sun.

There's little surprise in the fact that the island is well served by many of the major cruise lines that operate trips across the region, with the largest city – also called Corfu – being the most visited with those who arrive by water.

Having docked in the nearby port, the main destination for many tourists is the heart of the old town to visit an area that was deemed historically important enough to be granted UNESCO World Heritage Site status.

As well as exploring the many narrow, cobbled streets that can be found within the fortified walls of the old city, visitors to Corfu can sit back, relax and watch the world go by with a coffee in one of the various small cafes or hit the shops to purchase everything from the latest designer goods to hand-made, locally produced crafts.

A walk through the old town will also be rewarded with the chance to take in impressive medieval architecture and to gaze out to sea with a stroll along the esplanade.