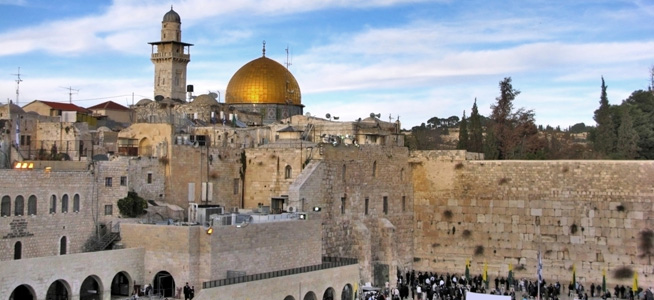 Israel Cruises
Located on the Eastern shores of the Mediterranean, Israel has proven to be a popular destination for those on a cruise holiday.

A selection of port cities provide access to the delights that await, many of which carry huge religious and historical significance to travellers who flock from all corners of the globe.

One of the main destinations for those on a cruise around Israel is the port city of Ashdod, which acts as the gateway to nearby Jerusalem. One of the oldest cities in the world, Jerusalem is regarded as sacred to people from a number of faiths from around the world and is home to an array of historical and archaeological sites, such as the Western Wall and Temple Mount.

Equally as significant from a religious standpoint is Nazareth, with its many churches, and the nearby Sea of Galilee while the Terraces of the Bahá'í Faith, which hold a prime location on Mount Camel, are amongst the attractions to be found in the city of Haifa.

While religion understandably plays a major role when it comes to an Israel cruise, there is ample opportunity for travelers to also explore the more modern side of the country.

Tel-Aviv is one of the most vibrant cities on Israeli soil and famed for its nightlife, its restaurants and its beaches, while also containing a plethora of museums on a range of topics, including the popular Museum of Art.

With a climate that is both warm and dry, Israel provides an experience for travellers that will live long in the memory.