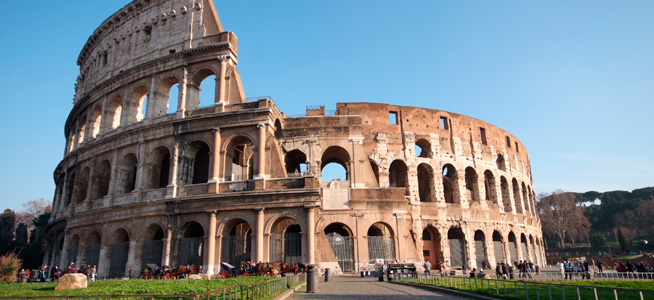 Italy Cruises
There can be few more romantic locations in which to enjoy a cruise break than Italy, which is one of the top destinations for those enjoying a Mediterranean cruise.

An Italy cruise is a real treat thanks to the wide selection of sites that are waiting to be explored, with one of the most popular being the famous city of Venice.

Listed as a World Heritage Site, Venice is regarded as one of the most romantic cities in the world and also one of the most beautiful, thanks in no small part to the network of canals that run between its impressive buildings; with a gondola ride providing the chance to see the city by water.

Amongst the other treats that await on a cruise around Italy are the fashion capital of Milan, the cultural delights of Naples, and the bustling capital city Rome.

Here, there is the opportunity to see some of the most famous sites in the country, including the Colosseum, Sistine Chapel and St Peter's Basilica while also checking out top class restaurants and enjoying first rate shopping.

The beautiful historic city of Florence is packed with culture for those who want to visit the rolling hills of Tuscany, while the region is also home to one of Italy's most famous sites; the iconic leaning tower.

A cruise around Italy isn't just about the mainland however, with Sicily and Sardinia – the two largest Mediterranean islands – both worth a visit.
Sicily is famed for its famous archaeological sites and for being the home of Mount Etna, while the stunning sandy beaches of Sardinia are perfect for those who want to make the most of the warm Mediterranean climate.