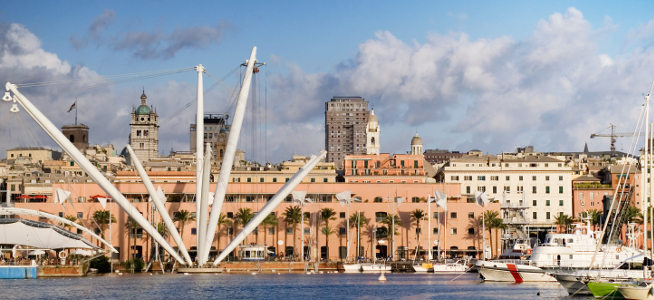 Genoa Cruises
Although not always regarded as one of Italy's top tourist destinations, Genoa has developed into a popular stopping point for a number of cruise liners operating trips around the Mediterranean.

From the moment your ship docks, you'll have easy access to the city sights – with the main tourist region being within walking distance of the cruise port.

In fact, you don't even need to get as far as the historic centre of the city to reach the major attractions, with a revitalised harbour area being home to a range of cafes and shops as well as the Aquarium of Genoa; one of the largest to be found anywhere in Europe.

Those who do venture into the heart of the city will be able to explore the old city walls that date back to ancient times, and also pay a visit to some of Genoa's most famous old buildings.

Included amongst them are Doge's Palace and the Cathedral of San Lorenzo, while there is plenty of Italian charm to be found with a stroll around the many narrow streets and alleys of the city centre – some of which have been designated as World Heritage Sites by UNESCO.

As well as the colourful buildings, Genoa is also home to ample amounts of open space for those who want to embrace the fresh air, with luscious parks and an impressive promenade from which to take in views out to sea.