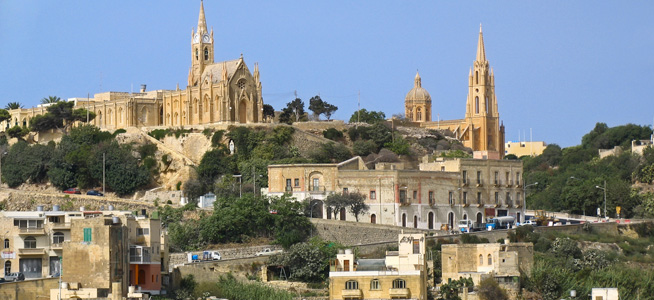 Malta Cruises
Sitting in the heart of the Mediterranean to the south of the Sicily, the Republic of Malta is a popular stop for the major cruise liners that operate in the region.

Despite being one of Europe's smallest countries, Malta is a nation rich in history, much of which is tied into its position as a key naval base during various conflicts that have taken place across the years.

Indeed, such was Malta's importance while under British rule, it was awarded the George Cross for the 'heroism and devotion of its people' in the early stages of World War II.

Visitors enjoying a cruise around Malta can explore more than 7,000 years of history while in the bustling capital city – and main port - Valletta, which is home to a range of museums and is one of a number of UNESCO World Heritage Sites in the country.

The history of Malta can be examined further in Mdina, with the 'Silent City' being home to an impressive cathedral located at the heart of its narrow streets; all of which are contained by ancient city walls.

That's before exploring the many megalithic temples to be found across the island.

With the rugged coastlines and slower pace of life on the neighbouring island of Gozo, the stunning turquoise waters of the Blue Lagoon, the bustling night life of St Julian's and the shopping opportunities in Sliema, a Malta cruise has something for everyone to enjoy and is sure to be one of the highlights of any trip around the Mediterranean.