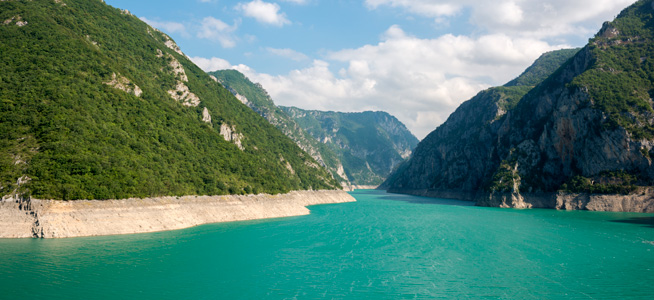 Montenegro Cruises
With its rich and diverse landscape and dramatic scenery, Montenegro remains something of a hidden gem along the Eastern Mediterranean coast but has been opened up to foreign visitors thanks to a number of cruise lines who now head for the region.

The main destination for a cruise around Montenegro is the coastal town of Kotor, which is to be found at the head of Boka Bay, an inlet from the Mediterranean that gives the impression of sailing through a Norwegian Fjord, with mountains rising on either side of the water.

Listed as a UNESCO World Heritage site, Kotor is a former port town that sits at the head of the bay. Surrounded by ancients walls, the Old Town provides the opportunity to explore a variety of medieval buildings, including churches, palaces and houses.

A number of these buildings have been restored following a large earthquake that forced the town to be evacuated in 1979, and allows visitors to modern day Kotor to fully appreciate the Italian-influenced design that exists.

As well as admiring the sights, there is ample chance to relax in one of the numerous coffee shops and restaurants, or to head out of the city to take a walk up the mountain that sits behind the town; the end reward being stunning views across the bay and the town below.

With numerous small villages and towns waiting to be explored, including the likes of Risan and Perast, a Montenegro cruise is one that rewards those who dare to be different and who want to broaden their horizons by trying somewhere new.