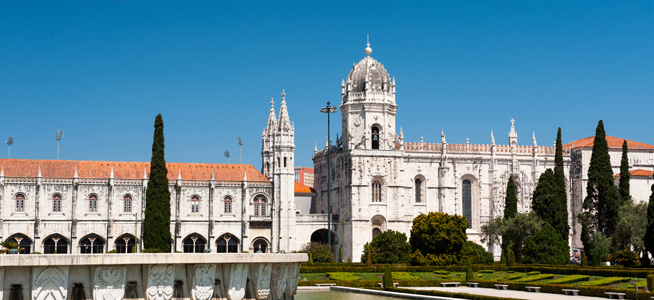 Portugal Cruises
Portugal is a country that draws people in with its heritage and charm, and is a popular destination for the cruise liners that sail to the Western side of the Mediterranean.

One of the most visited destinations in the country is Lisbon, a city rich in architecture and which will impress visitors from the moment it comes into view as ships sail up the Tagus River.

Amongst the treats that await are the fortified Belém Tower and the imposing Jerónimos Monastery; both of which hold a place on the list of UNESCO World Heritage sites.

Alongside a number of museums and galleries, a visit to Lisbon wouldn't be complete without a trip to the old quarter of the city to listen to the local folk music.

Another popular destination for those on a cruise around Portugal is Portimão, the coastal resort that acts as a gateway to the Algarve.

A range of beaches are to be found in the area, while the Algarve is also home to a selection of small coastal towns and villages just waiting to be explored. A number of vineyards are located within the Algrave region, which will appeal to lovers of fine wine.

Add into the mix the islands of Madeira and the Azores for those who are heading from the Mediterranean into the Atlantic, and the city of Porto on the Atlantic coast, and it's easy to see the variety that makes a Portugal cruise so appealing.