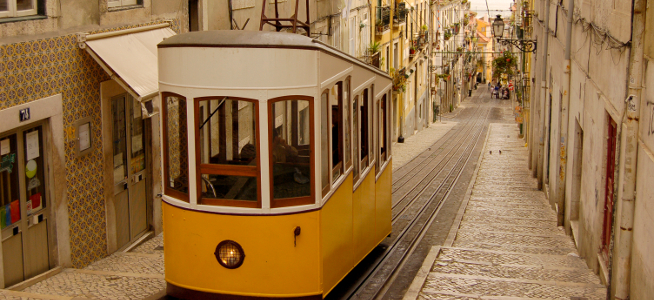 Lisbon Cruises
Although not strictly in the Mediterranean, Lisbon features on the itinerary of many cruise lines that are heading out to explore the region.

The Westernmost capital in continental Europe, Lisbon is a vibrant and colourful city packed with history and culture that reflects its position as one of the oldest cities anywhere in Europe.

From the moment the city comes into view as ships sail up the Tagus River from the coast, you'll be amazed by the stunning architecture that awaits.

While that architecture represents a number of different eras, the two most impressive buildings are arguably the Belém Tower and the imposing Jerónimos Monastery; both of which are designated as UNESCO World Heritage sites.

Given the history of the city, there is little surprise in the fact that Lisbon is home to a number of museums and galleries, which includes the National Museum of Ancient Art. Lisbon's Opera House is also worth a visit for those with a love of culture, while the monument of Cristo Rei, which looks down over the city, is one of the most famous attractions.

A visit to Lisbon wouldn't be complete without a trip to the old quarter of the city to listen to the local folk music, while there is plenty to be said for simply taking a stroll through the city streets to check out the local bars and restaurants.

Boarding Lisbon's famous tram network provides an alternative way to explore the city and to travel between the various different districts. The historic region of Alfama, the city centre of Baixa and Bairro Alto – where many of the main shopping and entertainment areas are to be to found – are just three of the most popular.