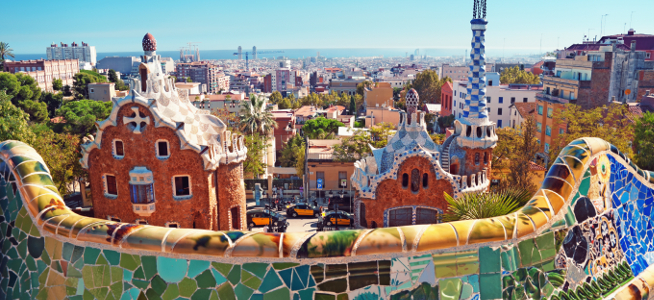 Barcelona Cruises
The capital of Catalonia, Barcelona is a popular port of call for those who want to sample a taste of Spain during their cruise around the Mediterranean.

Hugely popular with foreign visitors,
Barcelona is a city packed with culture and style, and when it comes to things to do, the opportunities are almost endless.

One of the major attractions is the architecture that will surround you from the moment you disembark, with the Gothic Quarter being home to numerous impressive buildings; including the Cathedral of the Holy Cross.

While in the quarter, you can walk through the labyrinth of small streets that are packed with bars, restaurants and cafes; providing the ideal way to watch the locals going about their business.

Elsewhere, a visit to La Sagrada Familia will give you opportunity to marvel at one of Barcelona's most iconic buildings – which was started back in the 1880s and is yet to be completed.

Designed by Gaudi, the church is famed for its intricate design and is one of the many examples of his work to be found across the city. Park Guell is another, which offers views of the city from its location on Carmel Hill.

Other possible attractions that may appeal are Camp Nou, the home of Barcelona FC, while the former Olympic Stadium can be found close to the cruise port in Parc de Montjuïc; which is an attraction in itself.

The nearby Magic Fountain – a huge display of colour, light, music and water that sits outside the National Art Museum of Catalonia – is something else not to be missed (seasonal times).