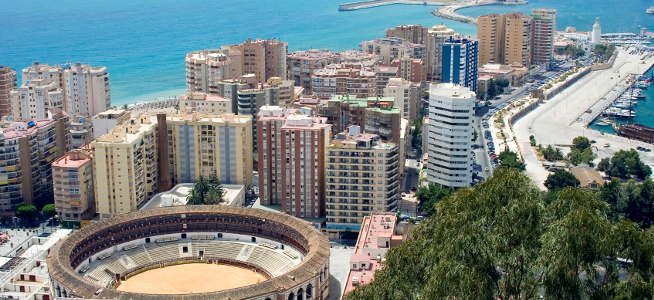 Malaga Cruises
Situated on the Costa del Sol, with mountains on one side and the ocean on the other, Malaga is one of the oldest cities in Spain and a popular destination for foreign visitors.

Many of those visitors arrive through the busy and bustling cruise port, with the 'capital of the Costa del Sol' being well visited by the various cruise lines that operate in the Mediterranean.

The vibrant city contains plenty of things to see and do, with plenty of history and culture and ample opportunity to relax and take in the sights.

Those who do prefer to take things easy can sit back and take in the sun on one of the many beaches that are to be found both within the city limits and nearby, or enjoy a refreshing drink in one of the popular bars in the heart of the city.

The highly rated Concepción Botanic Garden is also ideal for those who want to remain in the great outdoors, with formal gardens and luscious woodland to explore.

Anyone with a desire to explore the arts can head straight for the Museo Picasso Malaga; the museum created to celebrate the life of the famous artist Pablo Picasso – who was born in the city. The museum is one of the most popular in the region, with the Carmen Thyssen Museum and the Contemporary Art Centre also well worth a visit.

When it comes to architecture, the Alcazaba fortress dates back to the 11th century and is located overlooking the city next to the Gibralaro castle; which itself was built to help protect the fortress.

Going even further back in time, El Teatro Romano dates back to the Roman times and has been reconstructed to host a series of open-air performances. A visitor centre helps to tell the story of the amphitheatre and how it was discovered.

Heading further afield of Malaga if time allows will provide the chance to visit the fortified complex of Alhambra, the cobbled streets of Mijas or the impressive Caves of Nerja – which are one of the premier attractions anywhere in Spain.