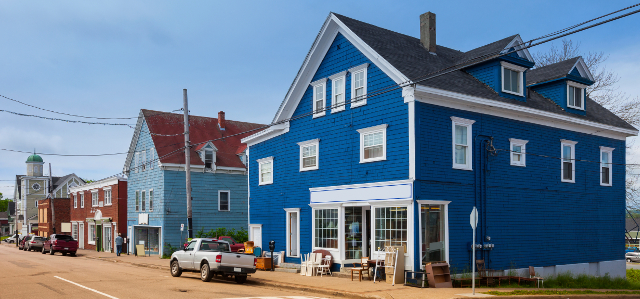 Sydney Cruises
Once a key industrial port, Sydney has reinvented itself in recent years to become a popular destination for those sailing along the coast of Nova Scotia during their Canadian cruise.

In fact, following the demise of both the steel mills and coal mines that was a key part of the local economy, government funding has focused heavily on increasing Sydney's appeal to foreign visitors – most notably those enjoying a North American cruise.

The end result has been an influx of tourists eager to explore everything that the city, and the surrounding countryside, has to offer.

Founded in the 1780s, Sydney retains plenty of links to the British loyalists who settled in the coastal location on the edge of Cape Breton Island.

With many of those founders having Scottish roots, it should perhaps come as no surprise that Celtic music is popular across the city – as reflected by the sight of a 50 foot high fiddle that is situated next to the main cruise terminal.

The area around Sydney is also one of the few in North America where Gaelic is still in use; further showcasing the influence of the cities forefathers.

On arrival in the town, there is immediately plenty to do around the harbour area, with a number of markets and shops in which to engage in some retail therapy

The area around the main harbour is now home to a number of markets and shops for those who want to do a bit of shopping, while a walk further into the town provides the chance to visit historical sites like the Jost House and Cossit House museums or the Cape Breton Centre for Craft and Design.

For those keen to appreciate the landscapes of Nova Scotia, Sydney acts as a gateway to the natural beauty of the Cape Breton Highlands.

Here, you can marvel at stunning mountain vistas, rocky coasts and beautiful waterfalls, pay a visit to a Highland village or take a trip along the Cabot Trail to the sparkling waters of Bras d'Or Lake.