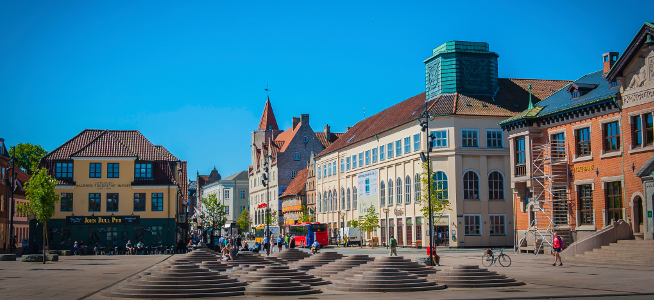 Denmark Cruises
If you elect to embark on a cruise that sails around Northern Europe, then a visit to Denmark will be a must in order to sample the delights of one of the friendliest nations in the region.

A cruise around Denmark is also a must for anyone with an interest in history, with the country being steeped in Viking heritage going back thousands of years.

The National Museum in Copenhagen is one of the top locations for historians to visit, being home to a selection of Viking artefacts from years gone by, while there is also a selection of galleries within the city for lovers of fine art.

Edvard Erisksen's famous statue, The Little Mermaid, can be found sitting on a rock on the promenade alongside Langeline Pier, while fairy tale castles and two hugely popular amusement parks – including the famous Tivoli Gardens - are also major draws.

For lovers of fine dining, the Danish capital is home to a number of Michelin-starred restaurants, providing ample opportunity to sample the best culinary delights available.

Away from Copenhagen, Aarhus is also a popular destination for those on a Denmark cruise.

Like the capital, Aarhus is home to a number of historical buildings, with the Old Town in particular being a popular attraction for those who want to explore sites that hark back to a former era.

The Church of Our Lady is one of the oldest churches in Scandinavia and one of a number of religious sites that are waiting to be explored, while a former Viking fortress is also located within the city.

Those who simply want to wander through the town and take in the sights will also be rewarded, with plenty of open green space, a wide selection of shopping options and countless eateries offering everything from local specialities to international gourmet cuisine.