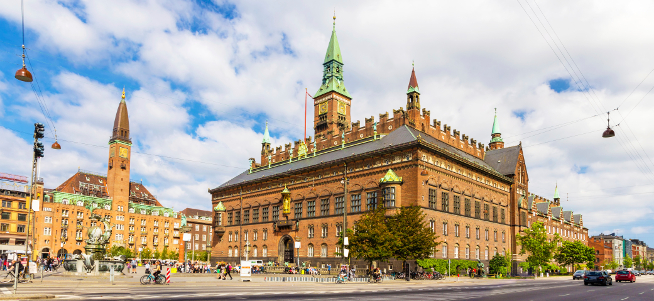 Cruises from Copenhagen
With a long history that goes back as far as the eleventh century, Copenhagen is now a popular tourist destination and well served by the cruise lines operating trips around the Danish coast.

Copenhagen is packed with attractions that will hold widespread appeal; from famous old buildings to wide open parks and one of the most iconic statues to be found anywhere in Europe.

As something of a cultural hub, there is little surprise in the fact that Copenhagen is home to a wide selection of museums covering an expansive range of topics.

Amongst the most popular are the National Museum and the National Gallery; the latter being home to works from some of the most famous artists in the world.

Art is also the centrepiece of the Ny Carlsberg Glyptotek museum whilst an alternative experience can be enjoyed at a huge open air museum just north of the city – offering an insight into life across Denmark.

As the capital city of Denmark, Copenhagen is home to the residence of the Danish royal family; the Amalienborg Palace. Here, you can watch the Changing of the Royal Guard or explore royal life past and present at the Amalienborg Museum – which is located in one of the four buildings that make up the palace.

As well as the 18th century royal residence, you can also pay a visit to the more modern Christiansborg Palace, which is home to the Danish Parliament and the offices of the prime minister, and the Frederiksborg Palace, which houses the Museum of National History.

The Tivoli Gardens are a must see for anyone visiting the city having become famous the world over, whilst no trip to Copenhagen would be complete without a trip to the Langelinje Pier to see the sculpture of the Little Mermaid.

As is to be expected from Europe's major cities, you can also indulge in a range of different cuisine from a plethora of restaurants or hit the shops for some retail therapy, with the area around Strøget in the heart of the city holding particular appeal.