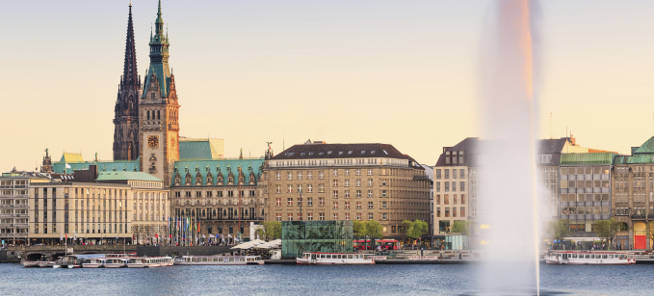 Germany Cruises
Located in the heart of Europe, Germany has plenty to offer those who disembark on its shores as part of their cruise at sea.
Diverse culture, oodles of history, varied cuisine and impressive landscapes await travellers who find themselves on a cruise around Germany, with the country being one that has something to suit all tastes.
One of the main cities to feature on a cruise around Germany is Hamburg; the second largest in the country after the capital Berlin.
With a rich heritage dating back hundreds of years, Hamburg is now a vibrant destination for travellers with a combination of first class shopping and excellent restaurants sitting alongside historic old buildings.
Arguably the most impressive, and most famous, is St Michaelis Church, while the Old Town is well-known of its unique architecture.
For younger travellers, or those who want to return to their childhood, a visit to Miniatur Wunderland is a must; with the attraction being one of the largest model railways anywhere in the world.
Those who can visit Hamburg around Christmas will also be able to pay a visit to the famous Christmas Markets to be found within the city.
Amongst the other options for those on a Germany cruise are the cities of Bremen, which is famed for its for its Gothic architecture; most notably the Town Hall that sits in the main Market Square, and Kiel with its large shopping district and annual sailing regatta.