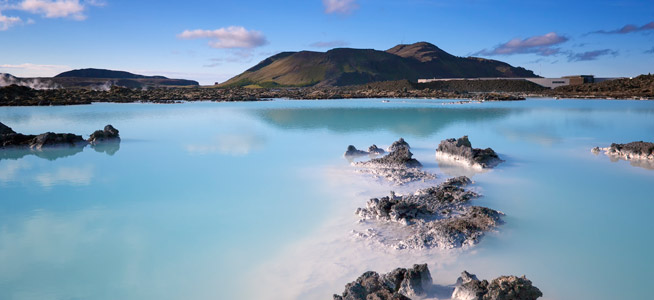 Iceland Cruises
There are few countries to match Iceland when it comes to natural beauty, and a cruise to the island in the North Atlantic will provide the perfect opportunity to fully explore everything it has to offer.
The main destination for those on a cruise around Iceland is the capital city Reykjavik, which is to be found on the edge of Faxaflói Bay on the south-west coast.
As well as being the gateway to many of the delights of the island, Reykjavik is a city that deserves further exploration itself. The National Museum of Iceland is worth a visit, as is the famous Hallgrímskirkja church – where travellers can enjoy stunning views across the city from the top of the main tower.
Reykjavik is also the place to enjoy a night out in one of the many bars that line the streets, while there is ample opportunity to sample the best in Icelandic cuisine; much of which is based around lamb and fish.
To fully appreciate everything that Iceland has to offer however, you need to head away from the city, with some of its most stunning locations being found close by.
The famous Blue Lagoon is one of Iceland's most popular attractions, while the historical site at Þingvellir is another major draw for those who want to walk through the rugged landscape of the National Park and learn more about Iceland's history.
Further inland, the Gullfoss Waterfall is well visited by tourists while the opportunity to see one of Iceland's famous geysers erupting is one not to be missed if the chance arises.
Add into the mix the opportunity to go whale watching off the coast or to marvel at the Northern Lights, and it's clear to see why an Iceland cruise is one that will live long in the memory.