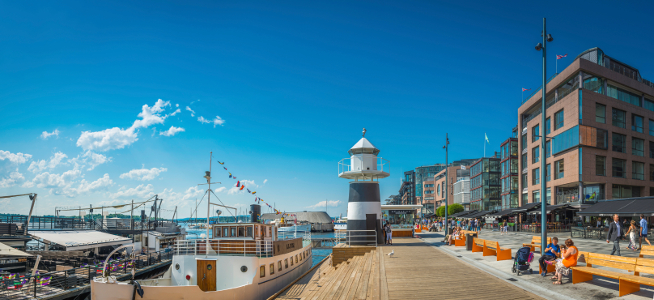 Oslo Cruises
The stunning surroundings of the capital city Oslo are a key attraction for many who are embarking on a cruise around the Norwegian coast.

No matter what your interests, Oslo is a city that is sure to deliver – with the opportunity to examine history and culture, marvel at the arts, explore nature or enjoy fun for all the family.

Amongst the historical highlights are the Royal Palace, the Opera House, the large open air Norwegian Folk Museum, the Nobel Peace Prize museum and the Viking Ship Museum; which is home to two well preserved ships that date back to the 9th century.

The medieval Akerhaus Castle, which dates back to the late 1200s, is also worth a visit; with a visitors centre and guided tours helping to tell the story of how it developed into a key fortress within the city.

For those who love the arts, the undoubted highlight of time spent in Oslo comes with a visit to the Munch Museum, which houses the largest collection of paintings by Edvard Munch in the world. Not far behind is the Vigelands Sculpture Park, which is home to more than 200 sculptures from Gustav Vigeland; including the Angry Boy.

For something a bit different, the TusenFryd Amusement Park provides fun for all ages with a variety of rides, whilst the Holmenkollen National Ski Arena is home to the famous ski jump as well as a special museum and simulator.

Oslo is also home to a wide selection of bars and restaurants; many of which are to be found around the Waterfront area of the city.