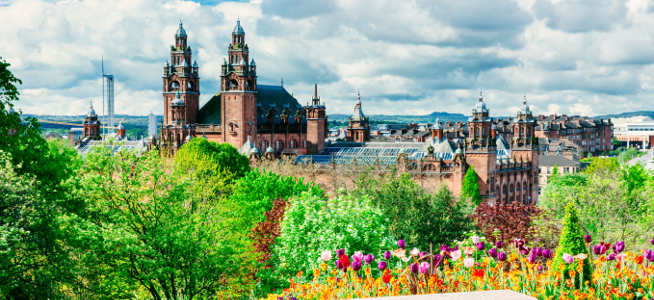 Cruises from Glasgow
The largest city in Scotland, Glasgow is another popular option for those who are enjoying a cruise around the United Kingdom.

Most of those who are travelling to Glasgow as part of their break will head for the port of Greenock, which is around a 40 minute drive from the city itself.

On arrival in Glasgow, there are plenty of things to see and do; with a range of attractions that will cater for all tastes.

Those with an interest in culture and history can head for sites such as Glasgow Cathedral, the Gallery of Modern Art, the Kelvingrove Art Gallery and Museum or the Burrell Collection whilst you could also take a tour of Glasgow City Chambers; one of the most impressive buildings in the city.

Also worthy of a visit is the Peoples Palace and Winter Gardens, as well as the Botanical Gardens and Tenement House – which provides a fascinating insight into what life was like living in Glasgow in the early 20th century.

Glencoyne Distillery caters for those who want to sample some Scottish whiskey, while the Tennent's Wellpark Brewery can be visited for a tour.

The Merchant Square area of the city is popular with visitors to Glasgow thanks to a wide selection of restaurants and bars, whilst there are also countless options when it comes to enjoying some retail therapy.

Amongst the sites that can be visited close to Glasgow is Loch Lomond and the Trossachs National Park to the north – which is one of the most popular national parks in the country.