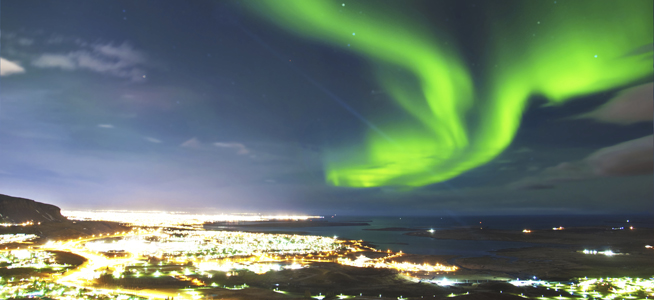 Northern Lights Cruises
There may be no cruise quite as iconic as one to the northern seas around Scandinavia and Iceland. Here, with a little luck, you'll be able to enjoy the magnificent Aurora Borealis, otherwise known as the Northern Lights.

Taking its name from Aurora – the Roman goddess of dawn – and Boreas, the Greek name for the north wind, this natural phenomenon has become a firm favourite with families and groups of all ages, making it onto countless bucket lists over the years.

To match this demand, Northern Lights cruises run throughout the year, especially around winter time and near to the equinoxes (late March and late September), when the longer night skies provide the perfect conditions for the astoundingly colourful displays offered in the uppermost latitudes of the world.

Whether you're jumping aboard Fred. Olsen's Boudicca as she sets sail from Southampton and cruising up the coast of Norway, or departing from Vancouver and heading up the Alaskan coast with Royal Caribbean, you have a wealth of options to choose from if you want to see the most impressive natural show in the world.

Don't know what to expect from the auroras? While they vary wildly, they tend to streak high across the sky overhead, while farther away, they illuminate the northernmost horizon with a greenish glow; sometimes this can be faint red, blue or even purple.
Auroras largely show themselves in magnetic field lines or in more curtain-style formations; you could find yourself seeing them appear in patterns, or hang in the air for hours. However they appear, you'll have an experience you'll never forget.