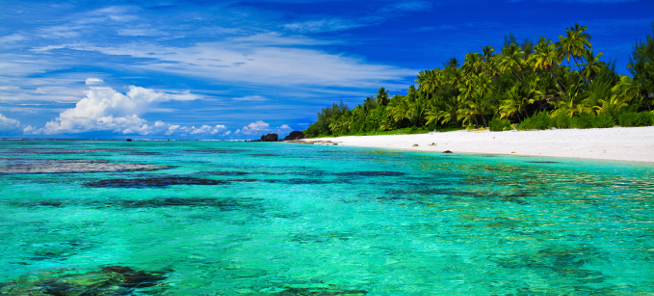 Cook Islands Cruises
If you want to head off the beaten track while enjoying a break at sea, then a cruise around the Cook Islands will tick every box, providing the chance to escape to somewhere akin to a desert island.

Those on an itinerary that includes a Cook Islands cruise will focus on the island of Rarotonga; the most populous of the 15 islands that make up the country and home to the capital city Avarua.

The jewel in the crown of the archipelago, Rarotonga features stunning scenery at every turn, from craggy mountains, waterfalls and dense forest to stunning sandy white beaches, idyllic lagoons and clear blue waters.

The opportunity to relax on the beach is something that will appeal to those who are eager to escape the hustle and bustle of city life, while the reefs that can be found around the coast are ideal for diving and snorkelling.

A range of watersports are also available to give you the chance to make full use of the calm waters that surround the stunning island chain.

Heading inland, there is the opportunity to take a hike through lush woodland or you can board a bus to ride around the small island and take in the sights.

That includes the opportunity to pass through small villages where locals are going about their daily business, working on traditional arts and crafts that reflect the culture of the nation.

Despite the small size of the island, an impressive range of dining options are available across Rarotonga – giving the chance to sample international cuisine as well as more traditional Cook Islands fare.