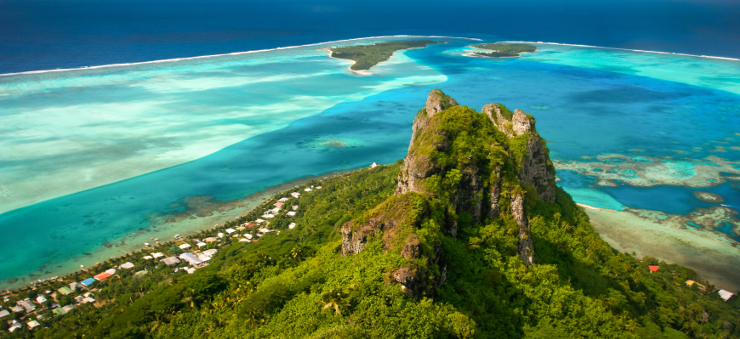 Polynesia Cruises
Polynesia is a wide-ranging collection of islands scattered across the central and southern Pacific, and provides travellers with a unique cruise experience around some of the most stunning landscapes there are.

The sheer number of islands ensures that a cruise around Polynesia will provide unrivalled variety, with the opportunity to get closer to nature, to examine local cultures and to simply relax and watch the world go by.

While the options are vast for those on a Polynesia cruise, there are some highlights that will stand out.

Amongst them is the chance to visit the island of Bora Bora in French Polynesia; regarded by many as paradise on earth.

Here, under the shadow of ancient volcanoes, there is the opportunity to relax on some of the South Pacific's best beaches, to swim in stunning blue lagoons or to explore coral reefs teeming with a wide variety of marine life.

As stunning as the coastal regions are, the chance to head inland to explore the tropical fauna to be found on the island is something not to be missed.

Huahine is another destination where there is the chance to relax on sandy beaches, although the island also caters for those who want to indulge in some culture. Visit open air temples, see how pearls are farmed and watch fisherman using traditional methods dating back hundreds of years to make their catch.

Add into the equation the archaeological sites to be found on Raiatea, the breathtaking landscapes of Tahiti and the verdant green rugged hills of American Samoa and there is little doubt that Polynesia will delight any traveller.