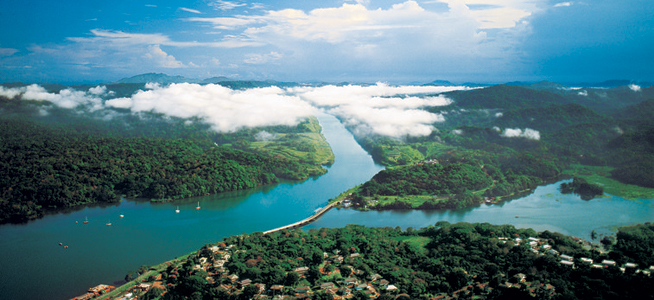 Panama Canal Cruises
If you have a desire to take in one of the more unique cruise experiences available, then why not consider a trip that will take in one of the most amazing feats of engineering to be found anywhere in the world?

Opened back in 1914, the man-made stretch of water linking the Atlantic Ocean and the Pacific Ocean was built to provide an easier way for ships to cross the continental divide – reducing the need for a perilous trip around Cape Horn on the Southern-most tip of South America.

As well as being a major trade route, the canal is also hugely popular with cruise fans, who see the opportunity to travel the near 50 mile journey as one of the 'must do' activities.

A number of cruise lines run ships that are capable of traversing the canal, providing the chance to take in the natural beauty of the surroundings, to discover the history of one of the most astonishing engineering projects ever seen and to marvel at the ingenuity that went into making the Panama Canal a reality.

As well as the once-in-a-lifetime experience of a trip through the Panama Canal locks from one ocean to another, a cruise in the region will invariably provide the opportunity to see many of the stunning sights of the Caribbean or to explore some of the top destinations in nations like Mexico, Costa Rica and Colombia.