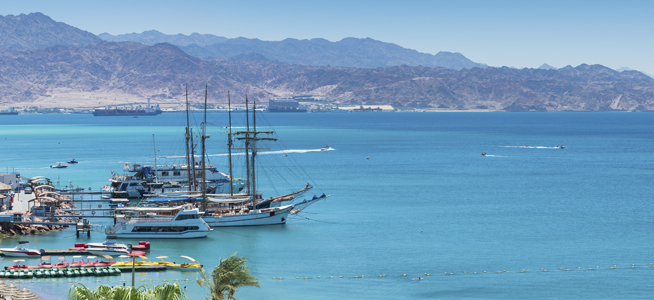 Red Sea Cruises
Those seeking to venture beyond the Mediterranean for a new holiday experience, or those looking for an interesting location in which to enjoy a first holiday at sea, would do well to give consideration to a break on the Red Sea.

Sitting between Africa and Asia as an inlet of the Indian Ocean, the Red Sea is a popular choice with travellers who are looking to make the most of year-round sun and who want to visit some of the most vibrant cities and spectacular landmarks there are.

Of particular interest to those who have an adventurous side, the Red Sea offers superb diving opportunities, with the likes of Hurghada, Sharm el Sheik and Marsa Alam being widely regarded as some of the top scuba diving sites in the world.

Stunningly clear waters and an array of marine life mean the chance to head underwater is one not to be missed.

Those who prefer to stay on dry land need not worry, with the Red Sea coast featuring a plethora of beautiful beaches on which travellers can simply lie back and relax under the sun, while those who want to explore further can head inland to visit some of the ancient cities of the region – such as Petra in Jordan, or Luxor and Cairo in Egypt.

Add into the mix some of the most important archaeological sites in the world and its clear to see that a Red Sea Cruise will provide an exciting, enjoyable and memorable experience for any traveller, no matter what they are looking for from their time at sea.