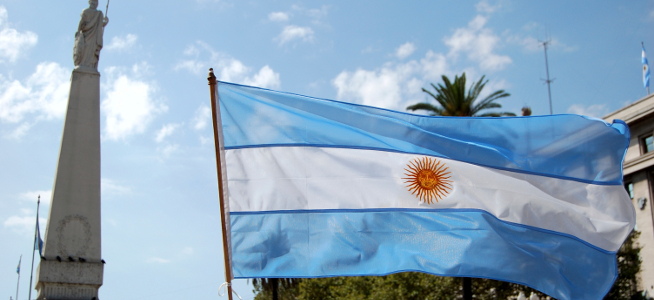 Argentina Cruises
An enthralling nation featuring a diverse range of cultures and oodles of history, Argentina is a popular destination for those seeking to get the most from a cruise around South America.

Nowhere is that culture and history better showcased than in the capital city Buenos Aires, which is certain to be one of the top highlights of any Argentina cruise.

The capital city – known to some as the 'Paris of the South' - features an intriguing combination of the old and the new, with impressive old buildings reflecting the influences of Spain, Italy and France sitting alongside skyscrapers that are a sign of modern day Buenos Aires at work.

With nearly 50 different neighbourhoods all featuring their own distinct character, you'll never be short of things to do whilst in the city.

The Recoleta district for one is well visited thanks to a number of historical sites which include the cemetery that is home to the tomb of Eva Perón, the former first lady of Argentina who was the subject of the musical and movie Evita.

San Telmo, one of the oldest neighbourhoods in Buenos Aires, is also popular thanks to its many colonial buildings, its cobblestone streets and the musicians and dancers who entertain passers-by.

No trip to Argentina would be complete without sampling the best Argentine beef, while the chance to cruise into the countryside through the Tigre Delta is an experience to enjoy.

Away from the cosmopolitan city, those on an Argentina cruise could head for the former penal colony of Ushuaia on the island of Tierra del Fuego. In fact, the former prison remains one of the top tourist attractions on the island.

Lovers of wildlife will appreciate the chance to head out on a cruise along the Beagle Channel, while the Tierra del Fuego National Park is home to a number of species.

A ride on the End of the World train provides the perfect opportunity to take in the breathtaking scenery that surrounds you, including waterfalls, forests and mountains, while the National Park is also popular for hiking and exploring off the beaten track.