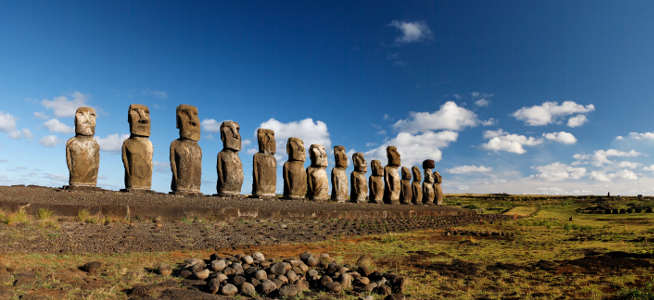 Chile Cruises
Located on a narrow strip of land down the western coast of South America, Chile is a nation known for the awe-inspiring landscapes that are nestled between the Pacific Ocean and the towering peaks of the Andes.

Those embarking on a cruise around Chile will have the chance to explore a number of varied destinations, including the vast capital city Santiago.

Accessed from the port of Valparaiso, Santiago is a city packed with history and culture, some of which dates back to the Spanish colonial period.

One of the top draws is the area around the central square of Plaza de Armas, where a number of the main historical buildings are located. Amongst them is the Palacio de la Real Audiencia de Santiago, which dates back to the early 1800s and is now home to the National History Museum of Chile.

The Museum of Santiago and Chile's National Library are also located nearby, while the Plaza de la Constitución in front of the main government buildings is worth a visit to witness the changing of the guard.

The Shrine of the Virgin Mary on San Cristóbal Hill and the impressive Metropolitan Cathedral of Santiago are amongst the religious sites that await, whilst there are numerous bars, restaurants and shopping options.

Back in Valparaiso, travellers can explore the sights around Chile's oldest city and take in impressive views following a ride on one of its many funiculars, while nearby Viña del Mar is the place to go for top class dining and mile after mile of stunning beaches.

Another side to Chile can be seen on a visit to Easter Island, with a number of cruises heading to the remote island thousands of miles off the coast in the heart of the Pacific.

Without doubt, the main draw here is the chance to marvel at the huge Moai figures carved from rock hundreds of years ago. In total, nearly 900 of the statues are to be found across the island with the most famous being the 15 that sit together at Ahu Tongariki.
Stunning scenery also awaits if your cruise to Chile takes in Punta Arenas on the southern tip of the country, being the gateway to the fjords, rivers and mountains of the Patagonia Region.