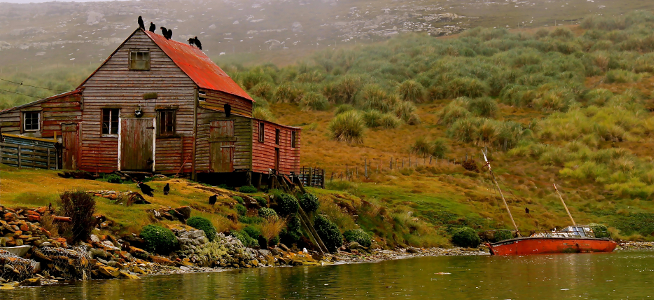 Falkland Islands Cruises
Despite being a British Overseas Territory, the Falkland Islands are located around 300 miles off the coast of South America and feature on a the itineraries of a number of cruise lines operating trips in the region.

In total, more than 700 islands make up the Falklands but it is East Falkland which is arguably the most visited - being home to the capital city Stanley and to a large proportion of the population.

Amongst the attractions within the capital are the Falkland Islands Museum, which is located in the docklands area and helps to explore the history of the islands – including the conflict between the British and Argentina in 1982.

That conflict is remembered at a number of memorials across Stanley, including the statue on Ross Road that marks the liberation of the islands.

You could also elect to visit Christ Church Cathedral, which is the southernmost Anglican cathedral in the world and also home to a whalebone arch created from the jaws of two blue whales to mark the centenary of British rule.

For many, a trip ashore in the Falklands provides the chance to take in the local wildlife, which a number of different species of penguin being the major draw.

A trip to Gypsy Cove, a small bay within easy reach of Stanley, provides ample opportunity to see these penguins in their natural environment alongside a selection of other wildlife which can be found within the cliffs and on the surrounding heathland.

Whilst exploring along the coast from Stanley, or whilst spending time around the harbour, you may also catch sight of some of the various shipwrecks that litter the coast line and provide an indication of how challenging the waters around the Falklands can be in times of bad weather.